project: Disappearance / approx. 300 works in several sub-series /
titles of the series: Disappearance – black/white/grey/brown/blue/green/red/etc. /
67 cm x 67 cm / c-print / 2001–2007 /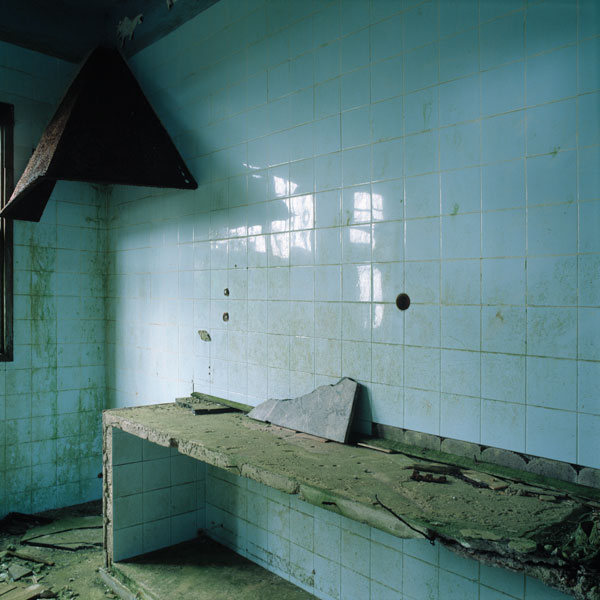 Disappearance
Something is missing. Not absence, however, which is present.
For instance, places are in want of their present and appropriate use. Things, or parts, or people, too, have gone; cleared away, dismantled, crumbled, taken away, stolen, purloined; taken away by time or simply but definitely absent.
I am not so much interested in the traces left behind, in pointers, the apparent lack of an object, the aesthetics of decay, industrial nostalgia, or absent people. Even though all these have helped to trigger these pictures, maybe even rank as the reasons behind them, and have left their mark on their visual appearance, content-wise, the focus is on the invisible state of absence. There's a story to it, it consists of time, condensed in an image.
Here, the intention was to find a poetic, fleeting moment and not to conjure up a narrative conglomeration of untold and plausible stories.
The individual, independent images of the overall series are marked by strict formal consistency, a neutral point of view, and often uniform coloring. They are sometimes grouped in separate sub-series.
No titles have been given to the images. They were mainly created in Austria, Moravia, Northern Italy, Eastern Germany, Romania, on the Canaries, and in New York.